Enquiries welcome. We manufacture glassfibre panels for the Alfa Romeo 105 GT "Bertone", Spider, Duetto, Giulia Saloon, Berlina, Sud Sprint, Alfetta GT/GTV6 and 75/Milano.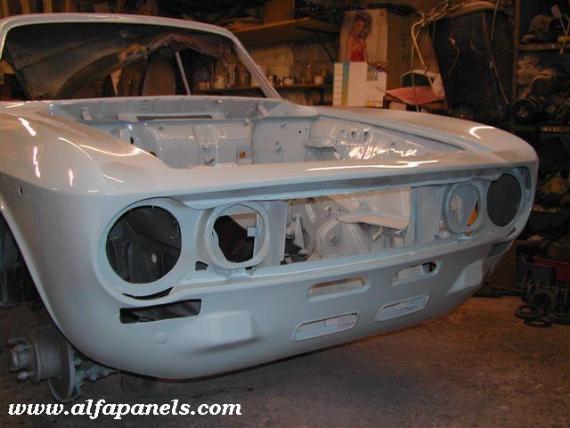 Please ask for prices and parts, we have every glassfibre panel you need for your Alfa Romeo! We have more pictures here from our line of products and from our projects and clients cars. For steel panels and other parts for Alfa Romeo, please see www.highwoodalfa.com

New Bertone 105 front side pocket
New Bertone 105 number plate lights and holder £60 here
New Ultra light bertone lid, approx 1 kg for the racing bertone here.
Our panels are high quality glassfibre products, for the Alfa Romeo 105 series "Bertone", 1300 GT Jr, 1600 Giulia Sprint GTstep-front, 1600 GT Jr, 1750 GT Veloce, 2000 GT Veloce. Together with GTA or why not the Momo Vega wheels from www.highwoodalfa.com your Alfa Romeo will look great.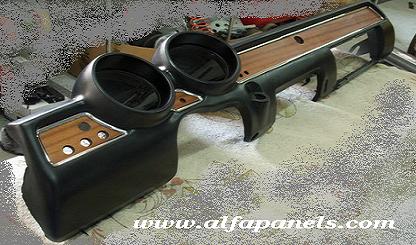 Other Alfa Romeo glassfibre panels and one off glassfibre panels made by arrangement. Enquires welcome! Need glassfibre panels for your Giulia or Duetto? We are able to help you, just ask and we will take care of your problem. Please ask for total price incl. shipment and transport. Welcome to browse among pictures from our line of products.
Search Alfapanels here. The search box opens in a new window.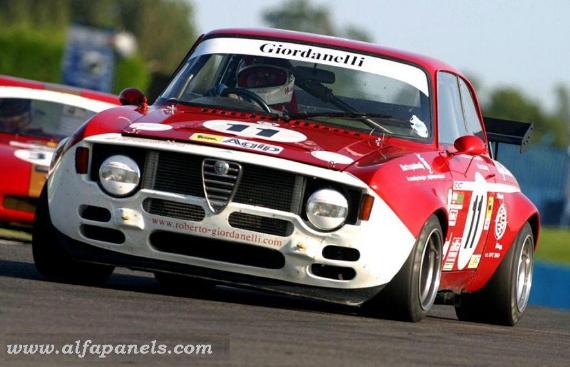 Do as the proffessionals do, go with our glassfibre panels.


We can also offer a rebodying service, using the panels listed. The Alfa Romeo 105 still looks original after the work has been carried out. GTV Bertone 105 Series - Please mail for information and offer. Enquires welcome!


Bob Wright